About the Iona Institute
The Iona Institute promotes the place of marriage and religion in society. Our starting point in debates about the family is that all children deserve the love of their own mother and father whenever possible. We believe in publicly-funded denominational schools. We also promote freedom of conscience and religion.
The Iona Institute is headed by religious and social affairs commentator, David Quinn.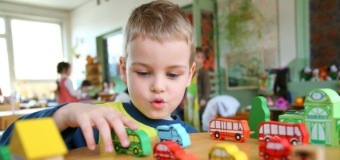 Latest News

The Vatican has moved to clarify details of the Pope's recent meeting with Kim Davis, the US clerk imprisoned for refusing to issue same-sex marriage licences. Amid a media storm over the meeting, which reportedly took place at the Apostolic Nunciature in Washington DC during the recent papal visit, the Vatican Press Office issued a statement to offer what it calls " an objective understanding of what transpired".
Read more »
School patronage in Ireland is creating segregation, a school principal has charged, despite evidence to the contrary. As four non-denominational Educate Together schools in Dublin launched a common enrolment system, Colette Kavanagh, a principal of one of the schools told The Irish Times newspaper that due to the current patronage system, new schools were becoming the schools of 'newcomer' families. "We don't want to say we have segregated schools, but we have," Kavanagh insisted.
Read more »
More News Articles
The Iona Blog

It has now emerged that Pope Francis met briefly with Kim Davis, the Kentucky county clerk who would not hand out marriage licences to same-sex couples because of her conscientious objection to same-sex marriage. He also met with the Little Sisters of the Poor who have also been involved in a religious freedom battle of their own. In doing so he has lent them a little bit of some of his very considerable moral authority.
Read more »
More blogs
Recent and Upcoming Events
Prof Eamonn Conway and Dr Ken Fennelly will discuss 'The Future of Denominational Education' on Thursday, Oct 15, 2015. The talk will be chaired by Dr Martin Mansergh.
The Catholic Archbishop of Dublin, Dr Diarmuid Martin, will address The Iona Institute on March 19, 2015 on the topic 'The teaching of the Church on marriage today'.
More Events
More Blogs

More News Articles

Latest Video
Introducing The Iona Institute
Our new, 80-second video explains who we are, what we do, and the principles that we stand for. We invite you to find out about us for yourself.
View Video