About the Iona Institute
The Iona Institute promotes the place of marriage and religion in society. Our starting point in debates about the family is that all children deserve the love of their own mother and father whenever possible. We believe in publicly-funded denominational schools. We also promote freedom of conscience and religion.
The Iona Institute is headed by religious and social affairs commentator, David Quinn.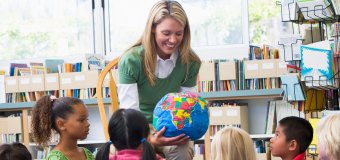 Latest News
The growth of cohabitation in Britain has led to a decrease in the numbers divorcing, latest statistics suggest. One reason appears to be that many couples who would have previously married are now cohabiting instead and this is reducing the numbers who are divorcing. According to The Daily Telegraph, new figures released by the Office for National Statistics (ONS) show that the overall number of divorces in Britain – some 130,473 couples - decreased by 3% in 2013. Broken down, the decrease, to 9.8 per 1,000 for married men or women, was the lowest rate of divorce since 1975.
Read more »

A judge in Britain has ruled that not including "non-religious world views" on the new schools' Religious Studies (RS) course is an "error of law" in need of correcting. The course applies to State-run schools but not to Church-run schools. Mr Justice Warby agreed with the case taken by three families who argued against the omission of non-religious beliefs from the GCSE (General Certificate of Secondary Education) religious studies curriculum announced in February. The three families were backed by the British Humanist Association.
Read more »
More News Articles
The Iona Blog

A Church of England ad has been banned from cinemas. The makers of Downton Abbey didn't want religion featured in the series. A new secular prudery seeks to ban any positive mention of religion from our screens and from public view generally for fear it will cause offense.
Read more »
More blogs
Recent and Upcoming Events
Dr Richard Rex will ask whether 'Wolf Hall' by Hilary Mantel was fair in its portrayal of Saints Thomas More and John Fisher.
Prof Eamonn Conway and Dr Ken Fennelly will discuss 'The Future of Denominational Education' on Thursday, Oct 15, 2015. The talk will be chaired by Dr Martin Mansergh.
More Events
More Blogs

More News Articles

Latest Video
Introducing The Iona Institute
Our new, 80-second video explains who we are, what we do, and the principles that we stand for. We invite you to find out about us for yourself.
View Video