About the Iona Institute
The Iona Institute promotes the place of marriage and religion in society. Our starting point in debates about the family is that all children deserve the love of their own mother and father whenever possible. We believe in publicly-funded denominational schools. We also promote freedom of conscience and religion.
The Iona Institute is headed by religious and social affairs commentator, David Quinn.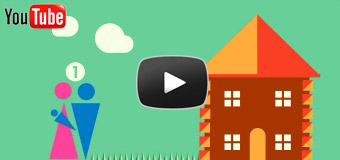 Latest News

Christian and Muslim representatives in Ireland have issued a joint call for a conscience clause to be included in legislation in the event of a Yes result in the same-sex marriage referendum. In a document submitted to the Minister for Justice Frances Fitzgerald, members of the Catholic Church, the Reformed Presbyterian and Quaker churches, together with the Irish Council of Imams and the Islamic Cultural Centre of Ireland urged legal protection for people of faith who may find themselves sanctioned for discrimination in holding true to their beliefs "in employment, worship or social interaction".
Read more »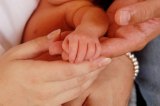 Minister Simon Coveney who is running Fine Gael's Yes campaign in the marriage referendum has denied that children have a right to a mother and a father. When asked, during an interview conducted with The Irish Times newspaper, if the right to a mother and father existed, Minister Simon Coveney said: "No I don't, no.
Read more »
More News Articles
The Iona Blog

Tánaiste Joan Burton (pictured) has been telling a story recently. She recounted it at the end of her speech at the Labour Party Conference, and told the Irish language online magazine Tuairisc.ie too. Speaking in support of a Yes vote in the marriage referendum, Burton says that she was struck by one woman she met in Moneygall, Co Offaly, who said she wanted her son, who is gay, to "settle down". "This was an Irish mammy thing," she said. "
Read more »
More blogs
Recent and Upcoming Events
The Catholic Archbishop of Dublin, Dr Diarmuid Martin, will address The Iona Institute on March 19, 2015 on the topic 'The teaching of the Church on marriage today'.
Our most recent event dealt with the topic 'Church of Mercy or Church of Standards?' At present there is a debate in the Catholic Church about the meaning of mercy. This has been prompted by the emphasis Pope Francis has been placing on mercy, and also by prominence of the topic in the lead-up to the Synod on the Family in Rome.
More Events
More Blogs

More News Articles

Latest Video
Aggressive Secularism: lessons from Scotland

Aggressive Secularism: lessons from Scotland

Professor Tom Gallagher discusses aggressive secularism in Scotland and asks whether where are lessons for Ireland in the Scottish experience.
View Video